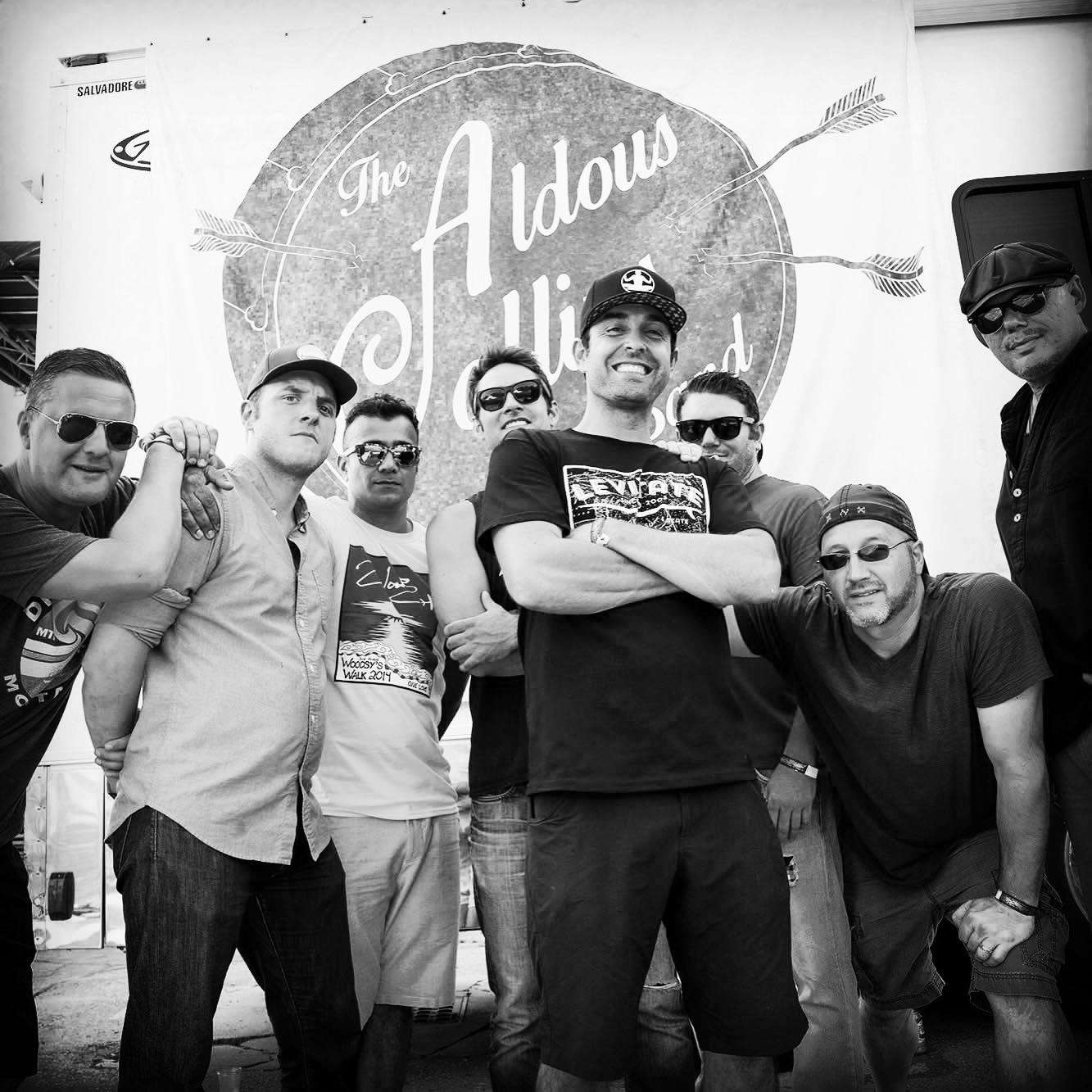 Aldous Collins Band
Members of New England Music's 'Live Act Of The Year' for New England bring their upbeat, energetic and positive music to Mad Love Music Festival www.aldouscollinsband.com
Dalton & the Sheriffs
Dalton and the Sheriffs is just another band out of Boston — to borrow a familiar line. But it is also a band that would not have happened anywhere but Boston. Built on the backs of ten years of barroom sing-a-longs, the band is grateful for the opportunity given to them by those who have been there along the way, from little bars to the venues such as the Paradise Rock Club. The band's new album, "The Strummer," will arrive in January 2020.
Dionysia
Fueled by candid chaos and unfiltered honesty, Dionysia continually brings to life the stories and experiences that unify us all. Be it a heavy groove rumbling through your body or your mind floating somewhere in a dream, the Boston based Indie/Alt-rock quartet's dynamic songwriting and charismatic performance never fails to awaken a crowd. With the release of their newest full length album "Catalyze" and a national tour to follow suit, the group continues to finesse their brand of eclectic genre-bending music while embodying the collective celebratory nature of their namesake every time they take the stage.
QuadraFunk
QuadraFunk is a Boston based 5 piece up and coming JamFunk outfit with spontaneity, originality, and danceability at the forefront of their sound. While they are just out of their first year of playing, they have already established themselves as a festival worthy band and have rocked audiences at local festivals such as Trichomania, The StrangeCreek Campout, and The Levitate Music and Arts Festival; with acts such as Spafford, Kung Fu, Trey Anastasio Trio, Slightly Stoopid, Twiddle, and The Head and The Heart.
SixFoxWhiskey
SixFoxWhiskey is a jazzy funk-rock quintet out of Boston, MA. With a songwriter feel and jam band chops, they've refined a unique sound that is reminiscent of Steely Dan, Percy Hill, and the Dave Matthews Band. The group has been performing live all over the US, bringing dynamic arrangements, catchy melodies, and improvised jams to the stage since their inception in 2016. They have opened for bands like Ripe, Kung Fu, West End Blend, and Haley Jane and the Primates, and held featured slots in major festivals. SixFox released their debut full-length album, 6FW, in September 2018.
Toast
This year, Toast has played gigs throughout the South Shore and has sold out two of their opening shows! We have been working hard this past year with promoting and releasing our latest album, which was released in December, and can not wait to get back into the studio. Three of our members have left Toast; three more are leaving this year. Two of those three have been in Toast from the beginning; one has just come in. To be able to be here for four years has been a blessing for both Darcy and Rose; as well as their families and to the rest of the band mates and ex-band mates. We cannot wait for another year of music and the bond we all share between Dave, Kathleen, the Jodka kids, the band, and everyone that this festival and scholarship touches!
Past bands
Thanks for rocking with us!
2018
The Aldous Collins Band, Carissa Johnson & the Cure-Alls, Pressure Cooker, The Silks, These Wild Plains, Toast
2017
Ball in the House, Toast, Julie Rhodes, Adam Ezra Group, The Aldous Collins Band, and Dalton & The Sheriffs
2016
Ball in the House, Toast, Girls Guns and Glory, Dirty Bangs, The Aldous Collins Band, and The Sheila Divine
2015
Peter Mundt, Ball in the House, Nate Watkins and Friends, Fat Boy, The Aldous Collins Band, and East Fourth